Tykr Edu Presents
Stock Investing for Beginners



By Sean Tepper
This course will help you go from a
beginner
to
confident
investor in 1 week or less
.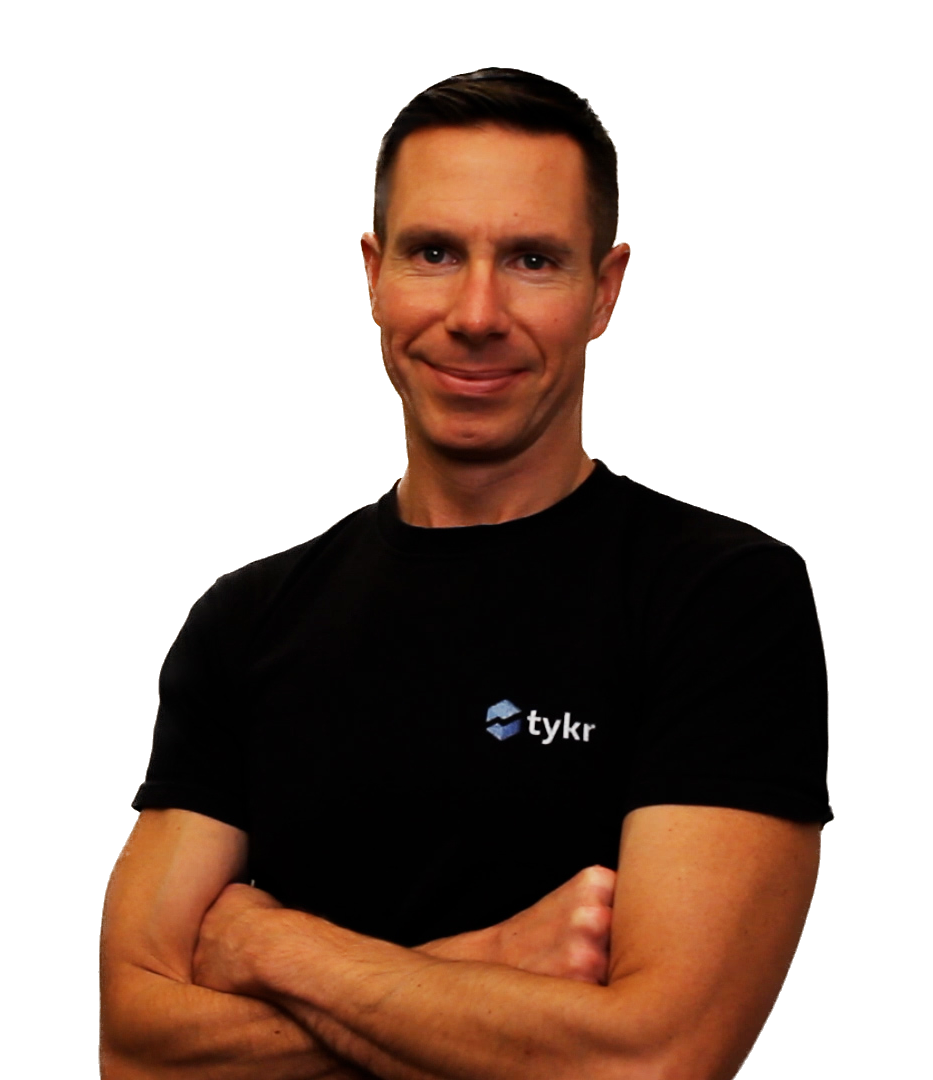 How do you start investing with confidence?


Let's go back a few years...


This is when I started out as a complete beginner.


Here were my challenges...
✖️I felt like I was behind. In other words, based on my age, I thought I should have more money saved. If you also feel this way, you are not alone.
✖️

I wasn't sure how to get started. In other words, what stocks should I look for and what should I avoid?
✖️

I knew I should not keep my money in savings because inflation is outpacing my savings. In other words, if I only keep money in savings, the value of my money becomes less every year. 😟



What did I already know?
I knew that Warren Buffett and Charlie Munger were able to beat the market consistently.
In fact, Warren has stated that if he were managing $1 million dollars of his own money, he could consistently make 50% returns in the market per year (compared to the S&P 500 which only makes about 6% - 8%).
The first question is, how?
I know Warren and Charlie don't gamble, use emotions, or feelings.
This tells me they are using some sort of logic.
The second question is, what is that logic? In other words, where are they starting?


So what did I do next?
❌ I read dozens of books. Most of which were filled with a lot of "fluff" that didn't generate any results. This was a time-consuming and challenging process. I want to make sure you avoid this painful journey.
❌ I went down the Youtube rabbit hole which also contained a lot of fluff, and not to mention, a lot of bad advice.


What was my transformational moment?
I came across a guy by the name of Phil Town who wrote three amazing books. Those books are Rule #1, Payback Time, and Invested. As Phil teaches, retail investors like you and I should aim for 15% returns per year or more.
I then took some of the math equations that Phil outlined in his books and put them into Excel.
✅ Year 1, my returns were 15%! WooHoo!
✅ Year 2, my returns were 16%!
✅ Year 3, my confidence significantly increased so I sold my ETFs (an ETF is essentially a bundle of 100s of stocks). I decided to invest only in individual stocks. That year my returns went up to 80%! Now we're talking.
And the best part...
I was able to do this on my own, with confidence!
Over the last 8 years, my returns have averaged about 50% per year. (Thank you Phil, Warren, and Charlie for the guidance 😀).
So let's bring us to the present...
In 2019 I started talking to retail investors about this Excel Sheet and what it was able to help me achieve.
The common response was...
When are you going to turn this into a software platform to share with others?
And that is when I decided to turn the boring Excel Sheet into an easy-to-use Software called Tykr. (I had to go with the name "Tykr.com" because "Ticker.com" was already taken 🤣)


If you're like me and want to...
✅ Learn how to get started
✅ Learn how to invest confidently on your own
✅ Learn what stocks to look for
✅ Learn what stocks to avoid
✅ Learn when to buy
✅ Learn when to sell
✅ Learn how to reduce risk
✅ Learn how to match and even beat market returns


Then this course is for you. 👍
And this course will teach you how to invest WITHOUT Tykr. I want to give you full transparency. In other words, a deep dive "look under the hood" so you know how to confidently invest on your own.
However, if you want, you may use Tykr to save time but I think you may agree, when it comes to managing your own money, transparency is extremely important!

I'm Sean Tepper.
Founder & CEO of Tykr
Tykr wasn't built with emotions or feelings, such as the advice from my smart friend (we'll call him 'Billy Bob').
"Hey Sean, have I got a stock pick for you! I heard stock XYZ will triple in price over the next year."


🤦‍♂️


I'm sure we all have a friend like 'Billy Bob'.
And we want to avoid taking advice from Billy Bob.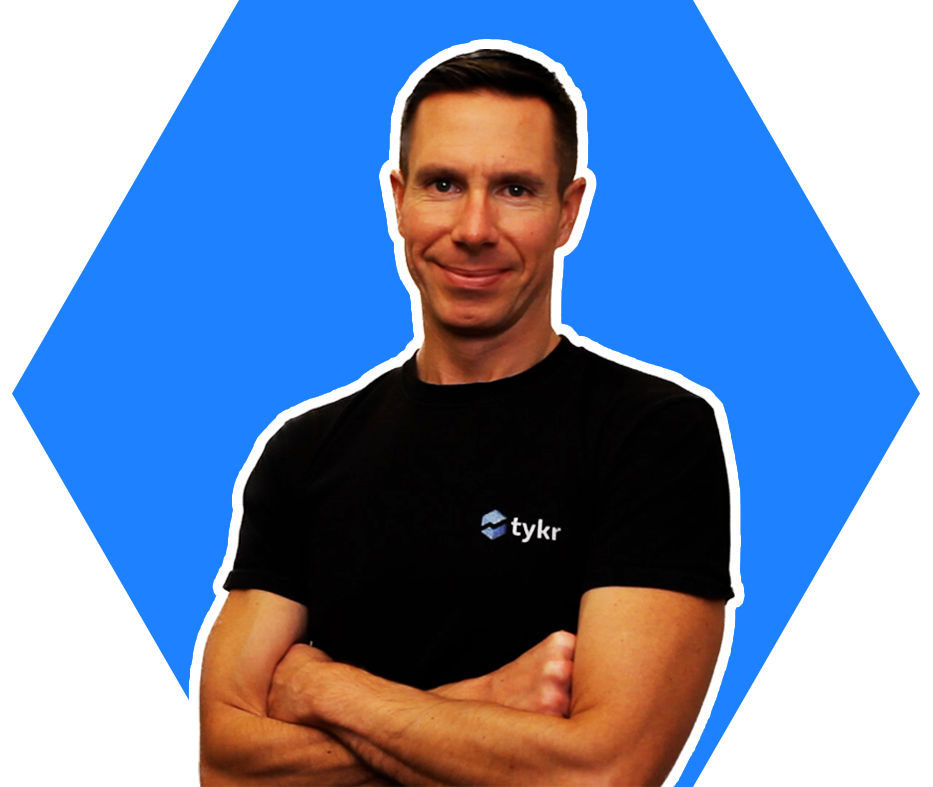 The step-by-step process for managing your investments with confidence (without losing your sanity)



🎁 Lifetime Deal
This course is a lifetime deal. As updates are made and new video modules are added, you automatically see the updates included in your lifetime purchase.


🎁 "Take and Tweak" Excel Templates
No complex math is required! I have Excel templates ready to go.
🌟 You're sick and tired of second-guessing yourself. Doubt creeps in no matter how hard you try to inform yourself.


🌟 You're always finding yourself sitting on the sidelines while others are already well into their investment journey.


🌟 You've found yourself trapped on an emotional rollercoaster, doubting your investments and wanting to sell before you lose any more money.


🌟 You've convinced yourself that some people must have a special knack, skill, or stronger stomach than you, and that's why they're successful at investing.


🌟 You're tired of muddling through and feeling like you're winging it. You want to feel confident and self-assured every step of the way.

Does the market even need another course on investing?
My answer to that is yes, and here is why.
And once you dive into the course, hopefully, you'll agree.

I've taken other courses, just to see what these teachers are actually teaching and I have to be honest, I'm not impressed. In fact, I'm actually afraid for the students who spend money on these "beginner investing courses."



❌ Other teachers are skipping steps.
It's not A-Z. It's more like A, B, F, L, S... you get the point. When you go and buy your first stock, you end up with more questions than answers. 
This isn't just frustrating, it's wasting your time.



❌ Other teachers aren't giving real-life examples.
I don't see deep-dive real-life examples of analyzing a stock before making a buy or sell decision. 
In this course, everything leads up to real-life examples so you can apply the examples when you buy your first stock.


❌ Other teachers seem afraid to pull back the curtain on their own returns. 
Show us what stocks you're investing in and what kind of returns you're generating!



If you give this course everything you've got and still feel like something is missing, let us know how we can improve.


And if you're still not satisfied, we offer a 60-day money-back guarantee.

❌ The normal price for this course is $3,990
But let's be honest, who wants to pull out their credit card and pay $3,990 today?
We agree. No one.

❌ Some courses are between $1,500 and $3,000
In fact, I have seen some courses charge $1,997 or some ballpark version of it where the price ends in "7".
But that doesn't make the course accessible.
Plus, I've taken some of these other courses and I'm shocked they are getting away with teaching fluff that truly doesn't generate returns or provide any real confidence.

❌ The normal price is $990
✅

For a limited time, you can grab the deal for $290.

Got a question?



How is the course delivered?
This course comprises 10 video-based modules with 60+ videos.


I've looked at other courses on other platforms and they have 100s of videos. Why only 60+?
Trust me on this, MORE DOES NOT = MORE. I've taken a lot of other courses, to see what they are teaching, and they are packed with fluff that won't generate any significant returns in the market.
Overall, I don't want to waste your time. These videos are direct and to the point so you can quickly get up to speed and manage your investments with confidence.


Is this a lifetime deal?
Yes! Once you pay, you can access this course at any time.


How much time do I need to devote to the course?
You can get through this course in 7 days or less. Most video modules are less than 10 minutes long.


What if I'm just starting out?
Perfect! This course is built for people in your exact situation. If you're just starting out this is a great opportunity to invest using best practices, right from the word go.


What if I've already been investing for a bit? Will it be too basic for me?
Not at all. While a seasoned investor will likely know some of what's here, most people who have some experience but haven't fully learned the process will find this course is designed to level up their investing skills.


How long will the deal be available?
See the countdown timer. Once that timer hits zero, we will have another offer but the price will likely be higher than what you see here.


I'm already a customer of Tykr, can I get a better deal?
Thanks for asking! This IS your better deal. We think this course could easily be worth thousands of dollars, but we want it to be accessible. We've done our homework on other investing courses and the prices can range between $1,500 and $5,000.


I've seen other investing courses that are cheaper than this. Why is this more expensive?
We've all heard the saying "You get what you pay for." There is also the saying "Those that can't do, teach." In other words, there are a lot of teachers out there monetizing info products but aren't actually generating any real results.
Some questions you should ask include...
Do these teachers share their returns? If so, are their returns close to 50% per year over 8 years? Do these teachers have a business or are they just teachers? If these teachers have a business (outside of info products) do they have a 4.9/5.0 Trustpilot rating?
For example, Scott Galloway is a professor of marketing at New York University Stern School of Business but he also built and sold a company, L2, for $155M. He doesn't just teach. He's actually done it.
Overall, I believe in the same philosophy. Build a business that truly provides value to others and then offer an education product that allows customers to learn at their own speed.


How do I know I can trust Sean Tepper and Tykr Edu?
Good question. If you're asking this, you probably aren't one of Tykr's 8,000+ customers across 50 countries. You probably haven't been one of the 100+ customers that have given us a 4.9/5.0 on Trustpilot. You probably haven't followed along to the 3 full seasons of podcast episodes where Sean interviews the top business professionals, or joined an Ask-Me-Anything webinar where Sean pulls back the curtains and answers live questions about investing. These reasons should be enough on their own, before talking about Sean's track record with investing which is publicly shared at Tykr.com. At the end of the day, trust is built from experience so remember you can take the course 100% risk-free and we would love to earn your trust.


I'm just not sure I'm ready to make this investment…
When it comes down to it, the question of whether this course is worth the investment is really up to you. Of course, you can find heaps of advice online for free, but in reality, you're probably already wasting hours searching for answers to simple questions, only to wind up feeling none the wiser. Alternatively, you can skip to the front of the line and learn everything you need in as little as a week if you want. The bottom line? Right now we are in the biggest bear market (buying opportunity) of the last decade. The question you might also consider asking is can you afford to wait?


It's not a good time for me right now. Can I join later?
When you see something you know you need, it's easy to think to yourself "I'll put this off until a better time." The only trouble is, no such time exists, and before you know it, you've wasted weeks, months, or years…only to find you missed that 'golden opportunity' you might be looking for. Every month that goes by, you miss out on making money work for you.


Count me in! How do I pay?
Payment can be made with any major credit card or with PayPal. Click "Enroll now" somewhere on this page.


I'm enrolled! What happens next?
As soon as you've enrolled, you'll receive an email from us with all the information you need to access the course. All of the bonuses are included as lessons inside the course so you can easily find everything you have paid for.


What if I find the course isn't for me? Can I get a refund?
We're sure that once you step inside the program and get a taste of the caliber of the material you won't want to leave. That said, within 60 days of joining and working through the program, if you're dissatisfied for any reason, we'll gladly refund your full investment. Simply email us and let us know what the course is missing. We would love for a chance to help you and make the modules better, but ultimately if you want a refund, we won't stand in your way. As we said, trust is earned, and we can't wait to earn yours.

🚀 Enroll Now and
Start Investing With Confidence 🚀

📈 Don't Miss Out. Moments Like These Don't Come Around Often... 📈